Rosa is a litigation lawyer that has significant special education/civil rights experience.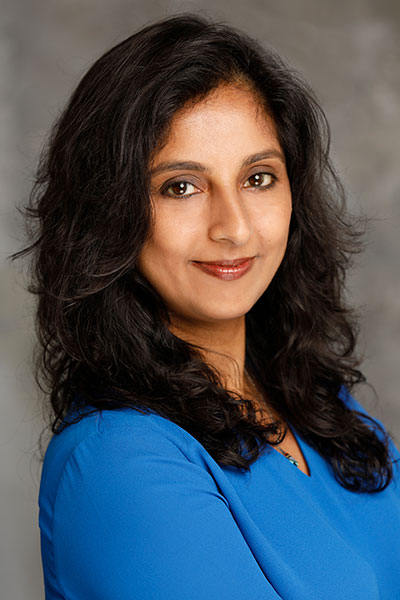 Special Education Lawyer

Significant experience representing parents at special education due process hearings.

educational law

Rosa has challenged discriminatory practices by litigating the most difficult to win cases, such as cases involving retaliation and restraints.

school expulsions

Represented hundreds of clients at expulsion hearing and appeals for over two decades.
Meet Rosa
Rosa K. Hirji is an experienced attorney for educational, civil, and disability rights of children and youth. She has assisted families since 2001, in schools and districts throughout Southern California, and on behalf of children with a wide range of disabilities. She represents youth and their families at IEP meetings, mediation, due process hearings and in state and federal court. 
Rosa brings to her special education cases direct experience as a former teacher with the Los Angeles Unified School District and understands the challenges students face in the classroom. As a parent of a child with multiple disabilities, Rosa relates to her clients fierce emotions regarding their children. She is known for offering compassion, practical advice, and zealous advocacy.
lead litigation attorney
As the lead litigation attorney at the Law Offices of Hirji & Chau, Rosa has a reputation of taking on the most difficult cases and leading them to victory. The following are a sample of her accomplishments.
recent cases
In OAH Case No. 2011061439, Rosa successfully proved that the Compton Unified School District had denied Student a free and appropriate public education throughout the entire period during which he was enrolled in the school district.  This case dealt with issues of IEP development and implementation following district transfer, as well as the provision of counseling services and one-to-one adult assistance.  Subsequently, Rosa was awarded her fees for her representation of the foster child and for having to litigate with the school district over the fees in a unique decision that awarded the prevailing party "fees on fees."
In the consolidated matters of OAH Case Nos. 2014090268 and 2014090535, Rosa, along with her partner, Jenny Chau, won total reimbursement for the cost of private placement at Fusion Academy due to the District's initial failure to identify Student as a child with a disability and subsequent failure to provide a free and appropriate public education.
In the first OAH case (Case No. 201760038) to apply the 9th Circuit's "delayed discovery" rule following Avila v. Spokane School District, Rosa successfully argued that the statute of limitations did not begin to run until Parents discovered the District's failure, nearly a year after the failure had occurred.  In this case, Rosa successfully proved that the District used improper and unwarranted behavior interventions on Student and withheld this information from Parents and the IEP team.
Continued Success
In B.E. v. Los Angeles Unified School District, Rosa overcame an anti-SLAPP motion when the District attempted to argue that Plaintiffs allegations of discriminatory conduct arose from activity that was protected due to litigation privilege.  In fact, Plaintiff's claims arose from the District's discriminatory conduct and protected activity was merely incidental to the discriminatory conduct.
In A.A. v. J.M.,Rosa won a decision before the California Court of Appeals, overturning a restraining order that a teacher filed against Parents in retaliation against the Parents for advocating on behalf of their child and complaining to the school about the teacher's failure to provide accommodations. 
InI.C. v. Compton Unified School District, Rosa overcame a Motion for Summary Judgment when the District failed to address all of Plaintiff's arguments for liability in its motion.
In another case, Rosa obtained a favorable settlement for her clients when Parent sustained physical and emotional injuries arising from her son's elopement and from the District's failure to provide necessary aids and services in order to address the elopement.
Over Two Decades of Service
In addition to her experience in special education, disability rights, and civil rights, Rosa has extensive experience in school expulsions, having represented hundreds of clients at expulsion hearing and appeals for over two decades. Recently, Rosa successfully argued that a charter school denied a student his due process rights when it improperly expelled him, obtaining a court order expunging the expulsion from the student's educational records.
Rosa represents her clients in a variety of other education law matters ranging from charter schools to interscholastic athletics. Her work in higher education involves defending students in colleges, universities and professional schools in due process hearings, and certification and licensing proceedings.
Community Service
A founding member of the Los Angeles Juvenile Court Education Panel, Rosa is regularly appointed to represent young people in foster care, juvenile hall, and other institutionalized settings. Her practice has a public interest orientation that strives to obtain relief that brings a wider impact for youth and communities.
Rosa currently serves as President of the board chair for Community Lawyers Inc., a nonprofit that provides access to legal services to low and moderate income individuals and families in Compton.  She is a lecturer at the People's College of Law and has also published in the area of children's law and the school to prison pipeline. 
Rosa is a recent past co-chair of the Children's Rights Litigation Committee of the Section of Litigation, American Bar Association, where she worked with national leaders in children's law to address policy issues that provide access to justice for children. In 2004, she was awarded Outstanding Committee Chair Award by the American Bar Association for her work related to children with disabilities.
Connect with me on Linkedin.