Congratulations to Lauren Fairbanks, Jasmin Stewart, and Robert D. Skeels on their new positions at The Law Offices of Hirji & Chau, LLP!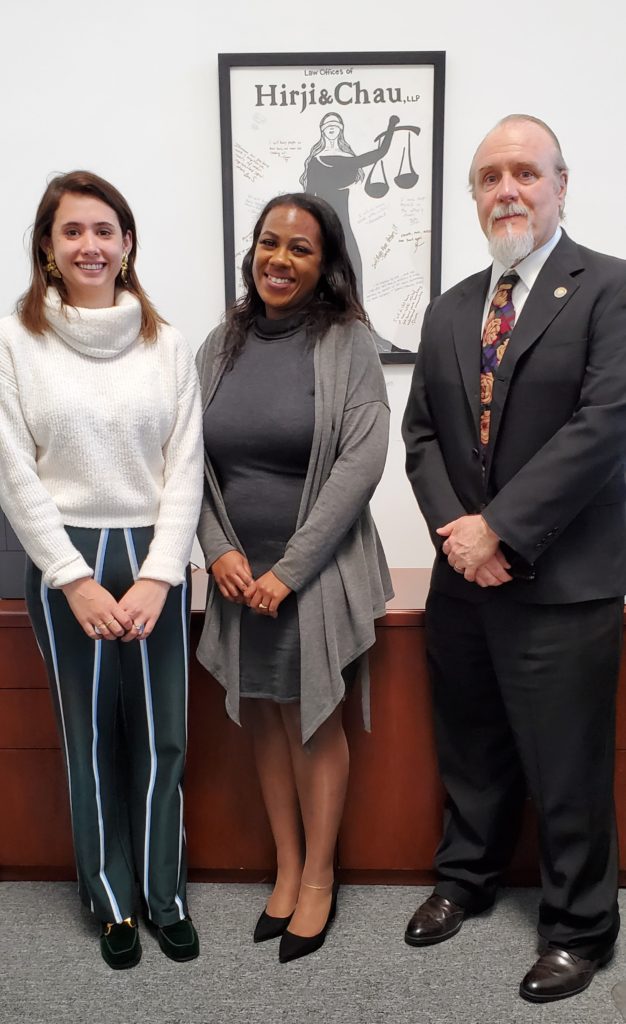 Lauren (Associate Attorney) is passionate about protecting the rights of people with disabilities. She graduated from Tulane University in 2015. After that, she earned her Juris Doctor at the USC Gould School of Law. Lauren earned her admittance to the California bar on December 25th, 2019.
Jasmin (Law Clerk) is currently a 4th year student at Southwestern Law School. Before that, she earned her bachelor's degree from Cal State Dominguez Hills. She has also worked extensively with students in special education as an employee of LAUSD. After she graduates, Jasmin will fiercely advocate for children and families in Southern California!
Robert (Law Clerk) received his bachelor's degree from UCLA, his Juris Doctor from People's College of Law, and was admitted to the bar on June 3, 2019. A strong desire to defend marginalized students is what motivates him. In fact, he was instrumental in a recent victory for one of our clients in State Superior Court!